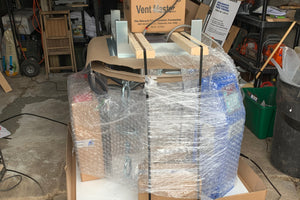 Last week, my new kiln was delivered. It arrived much earlier than I expected and while I'm thrilled to have it here, I am not quite ready to set it up in the new space. For reasons such as location and access, I decided to have the kiln delivered to my house, despite its final location being 9 miles down the road. I am lucky enough to have a friend with a tractor and was able to easily move it from the road into my garage, where it will stay until I have time to carefully and safely move it...
---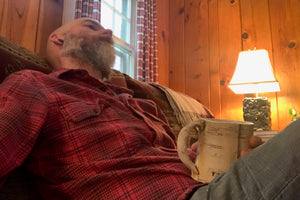 I have to admit, I've been enjoying the break I took and am having a hard time getting back into the swing of things. I've been taking some time to reflect and decide what I want to focus on for the new year. I have made a few things in the new studio, but have yet to develop a routine. I am waiting on the new kiln to arrive and need to schedule a clay pickup. All my to-dos seem to get pushed to tomorrow. A body in motion, stays in motion, but once the ball stops rolling, it's difficult...
---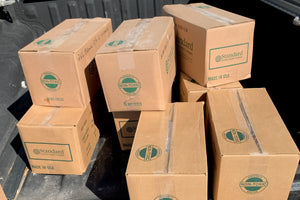 Happy New Year! Vacation is over, time to get back to work! Well, almost. I have given myself some time off during the holidays and after my last market in December to decompress. I am starting to think about planning for 2023, and looking for ways to be even more efficient. For one, moving into a larger studio space I'll be able to work smarter with all my equipment, materials, and storage within arm's reach. Where I would like to improve is staying on top of supplies. While moving down to the studio, I realized I was on my last...
---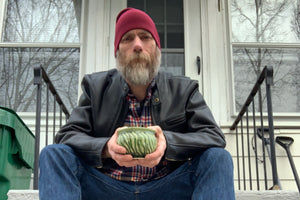 As the year comes to an end, I want to thank everyone who has supported B. Cronk Ceramics this year and since the beginning. Whether advice, words of encouragement, new owners of my work, or admirers of my posts, I have appreciated every bit. It's been a wild ride and 2022 has been no exception. I'm looking forward to what 2023 brings in the new studio and new markets I hope to get accepted into. Happy Holidays and Happy New Year!
---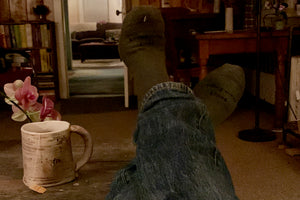 2022 has been a busy year in many respects. Yesterday I wrapped up my last market for the year and I am ready to take a break. I don't yet know what "taking a break" is going to look like for me. I'm not one to be idle, but I have ideas, and much of it has to do with focusing on projects for myself. Here are a few thoughts I have, and none of them are about pottery. Meditate more (longer). Many years ago I completed the five levels of The Heart of Warriorship Shambhala Training and over the...